As part of Alessia Cibin's doctoral studies, the complexity of forms of night-time economy governance has been investigated through a novel framework. The work has been published as a peer-reviewed book chapter in Transforming Urban Nightlife and the Development of Smart Public Spaces, edited by Hisham Abusaada, et al., IGI Global, 2021.
---
While forms of nightlife governance have been adopted to establish an institutional forum for the discussion of nightlife issues and to respond to a growing demand for governing the urban night, different conceptual models have been developed for these purposes. In addition, multiple labels have arisen with no clear distinction. For example: night mayors, nocturnal delegates, night ambassadors, club commissions, 24H Economy coordinator, nightlife advocacy movement. These forms of night-time economy governance, and their characteristics are not satisfactorily defined, analysed, and understood. This makes difficult to understand differences and similarities between forms of night-time economy governance.
The core questions of the study are: how many forms of night-time economy governance are there? How can we define them? How can we develop a framework to understand them? Which role they may play in the adaptation and/or recovery of nightlife in the time of Covid-19?
The study clarifies the meaning and features of six forms of night-time economy governance: public-private partnerships, night-time commissions, night mayors, night city managers, night lobby groups, night advocacy groups. It proposes a framework to capture the complexity and diversity of night-time economy governance at different levels (international, functional, national, local). It helps policy practitioners and advocates who are aiming to understand and discuss governance practices as they appear in various policy domains, as well as local economic development and economic recovery plans.
---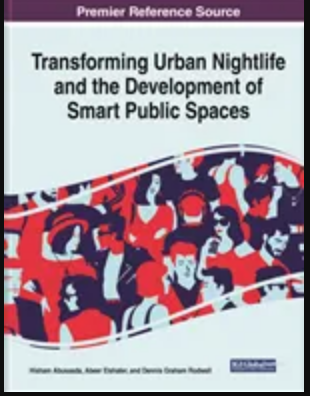 Cibin, Alessia (2021):
Forms of Night-Time Economy Governance: a Framework towards Clarification
---
Alessia Cibin is conducting her PhD at the Institute for Public Policy and Governance, Faculty of Design Architecture and Building, University of Technology Sydney. Her research has been awarded UTS President's Scholarship and International Research Scholarship. The supervisors are: Prof. Lee Pugalis, Prof. Alan Morris, A/Prof. John Wright (UTS IPPG).

Thanks to Stadtnachacht which spreads knowledge internationally and its support in this study.