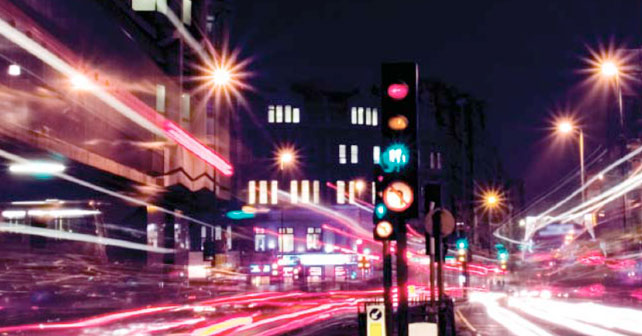 Die zwei englischsprachigen Projektdokumentationen/Reports NIGHTVISION – town centres for all und Better Town Centres At Night geben einen guten Überblick über die spezifischen Themenschwerpunkte des night-time economy Diskurses in Großbritannien, die Akteure die die Diskussion forcieren (halbstaatliche Institutionen, Lobbyverbände) und nicht zuletzt über die Blickwinkel unter denen die Thematik Stadt und Nachtleben auf der Insel betrachtet wird.
In diesem Zusammenhang möchte stadtnachacht nochmals auf das Buch Planning the Night-time City von Marion Roberts und Adam Eldridge hinweisen, welches die Hintergründe und Entwicklungen der letzten 20 Jahre in Großbritannien unter (eher) wissenschaftlichen Gesichtspunkten beleuchtet. Beide Autoren haben auch bei der Publikation Nightvision – town centres for all mitgewirkt.

/////////////////////////////////////////////////////////////////////////////////////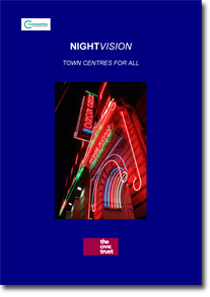 The Civic Trust (2006): NIGHTVISION – Twon Centres for All, London: Selbstverlag.
»Download (PDF  2,3 MB)
»The dynamic growth of eating, drinking and dancing late into the night and into the early morning has taken the nation by surprise. The 24-hour economy was initially seen by innovative city planners as a way of reviving towncentre economies hit hard by regional shopping centres and waves of out-of -town developments. The positive vision was linked to our experiences of foreign travel, the café culture enjoyed in the Mediterranean, the evocative examples of urban revival demonstrated  in Barcelona and elsewhere.«
Der Herausgeber, der Civic Trust war ein gemeinnütziger Dachverband für über 800 Vereine und Initiativen die sich mit Themen des öffentlichen Raums und lebenswerter Stadt(-entwicklung) beschäftigen. Der Civic Trust stellte 2009 seine Arbeit ein. Über die 2000er Jahre unterstütze er verschiedene Initiativen und Projekte im Zusammenhang mit der Thematik nigh-time economy. Die Autoren sind Paul Davis und Hannah Mummery.
/////////////////////////////////////////////////////////////////////////////////////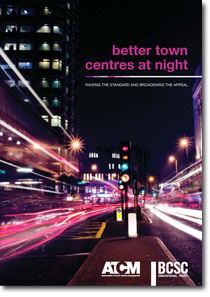 ATCM / BCSC (2010): BETTER TOWN CENTRES AT NIGHT – Raising the Standard and Broadening the Appeal. Researched and written by Paul Davis. London: Selbstverlag.
»Download (PDF  2,9 MB)
»The challenges of managing and controlling town and city centres after-hours are well documented, and the negative impacts are well publicised. This report accentuates the positive and sets out an inspirational agenda for change. It is based on seven years of original research and practical pilot initiatives led by the former Civic Trust, in co-operation with key interest groups, both in the UK and abroad.«
Herausgegeben wurde die Publikation, die auf den Studien des Civic Trusts basiert, von der Association of Town Centre Management (ATCM), einem englischen Verband für Stadtmarketing und Stadt- und Quartiersmanagement sowie dem British Council of Shopping Centres (BCSC), der die Interessen der Shopping-Center Branche und der (Einzelhandels-)Immobilienbranche (retail property industry) vertritt. Die ATCM ist auch Mitinitiator der Initiative Purple Flag  – for a better night über die stadtnachacht noch berichten wird.