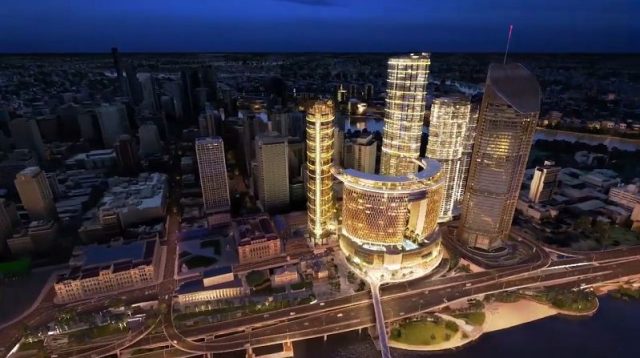 Photo credit: Paul Waddle (2020)
What's the nexus of the Night Time Economy and Smart City?
Economic Development Australia will host the Webinar – Getting smart with your nights: The Newcastle Example on 6th July 2022 at 12:00 pm – 1:00 pm AEST.

Economic Development Australia is a nationally recognised network of economic development professionals, fostering prosperity in communities across Australia. Economic Development Australia is the national peak body for economic development professionals; building capacity, promoting excellence and providing leadership on issues that matter to our members.
This webinar will explore the nexus of the Night Time economy and Smart City infrastructure. It will unpack some applications of a Smart City at night using the example of the City of Newcastle. The webinar will address:
There is an intrinsic link between safety and the night time economy.

The Night Time Economy is a special beast that requires particular attention by local government and there is value in encouraging Night Time Economic Development

There are some innovative ways we can better understand and activate at night including data collection, monitoring data, lighting and smart ways to move around the city.
Presenters
Nathaniel Bavinton | Innovation & Futures Manager – City of Newcastle
Dr Nathaniel Bavinton is an urban sociologist, strategic planner and social researcher. He has spent over a decade conducting research and planning focused on interconnections between governance, urban planning and design, community, consumption and culture. His doctoral research focused on the night-time economy. He has since added experience in social and cultural planning, project management, community engagement, and placemaking to complement a research background encompassing urban sociology, architecture, political economy, cultural research, and innovation studies.
Nathaniel has led the development of the Newcastle Smart City Strategy and is driving opportunities related to digital economy, connectivity and integrated analytics in the built environment. City of Newcastle, with Nathaniel at the helm, is one of the most advanced Smart Cities in Australia.
Emily Davies O'Sullivan | City Activation Officer – City of Newcastle
Emily has a passion for solution focused economic development. She has been a member of the City of Newcastle Economic Development Team for over two years. In that time she has delivered multiple strategic projects for the City. Working within the broader group of Innovation and Futures she applies innovative thinking to traditional Economic Development problems. She was part of the team who wrote the Newcastle Economic Development Strategy and is currently in the process of working on the City of Newcastle Circular Economy Action Plan. In addition to her passion for regenerative economic development, she has a speciality in the Night Time Economy. In this capacity she successfully oversaw the first liquor licence trial in the City of Newcastle and continues to deliver dynamic activation projects for the city at night and advocate for the night-time economy. Emily leverages her background in Urban Planning and community engagement to deliver equitable and sustainable cities for all.
She is currently a Australian Certified Economic Developer and member of the Planning Institute of Australia and Co-chairs the State Practitioners Network for the NSW EDA
Original post and registrations at the following link.