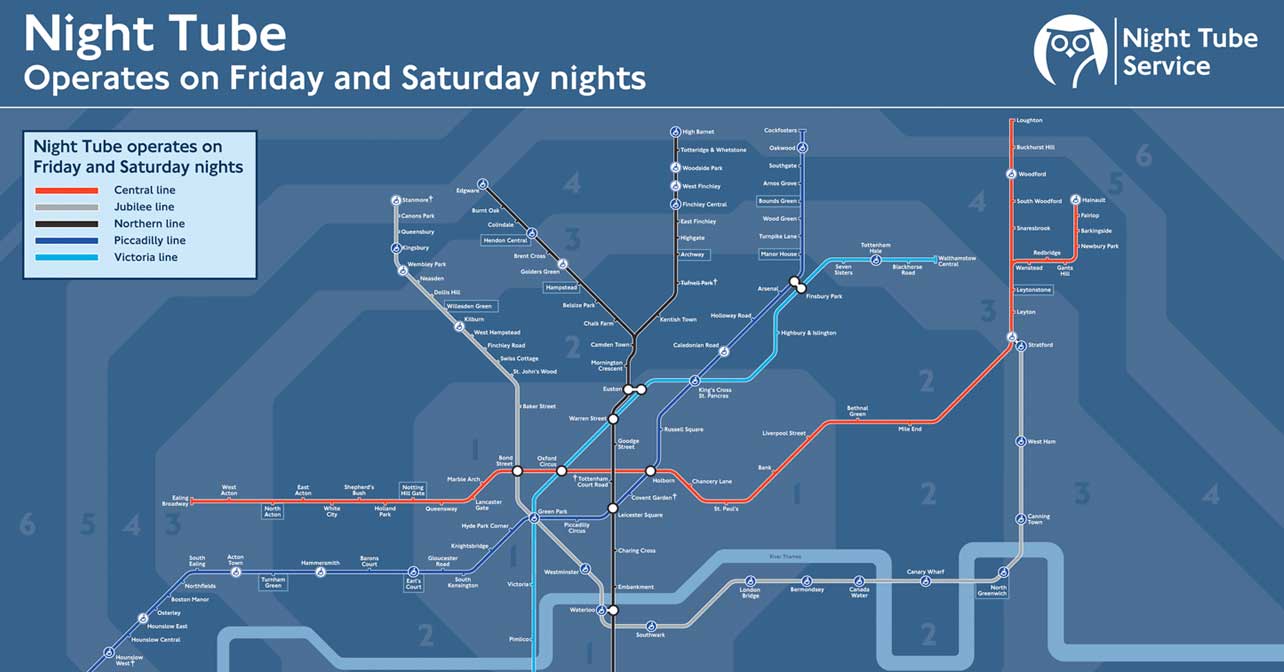 Report on the Impact of the Night Tube on London's Night-Time Economy.
Im Zuge der anstehenden Einführung des durchgängigen Betriebs der London Underground an Wochenendnächten hat die zuständige Transport for London (TfL) in Kooperation mit London First eine Studie über den Einfluss der Night Tube auf Londons Nachtökonomie in Auftrag gegeben.
»The new Night Tube service will open up London's night-time economy to a whole host of new opportunities, altering the way that people behave and the way that businesses choose to operate. It will support and help maintain London's status as a vibrant and exciting place to live, work and visit.«
Der Nachtverkehr an Wochenendnächten soll insgesamt fünf U-Bahn Linien umfassen. Die von der englischen Beratungsfirma Volterra Partners LLP erstellte Studie steht kostenfrei als Download zur Verfügung.
Volterra Partners (2014): Impact of the Night Tube on London's Night-Time Economy
»Download (PDF 1,4 MB)
/////////////////////////////////////////////////////////////////////////////////////
»Demand for a 24-hour Tube service is clear – late night Tube use has increased at double the rate of day-time trips and Night Bus usage has risen by 173 per cent since 2000. There are already over half a million users of the Tube after 22:00 on Fridays and Saturdays.«
blog.idoxgroup.com (10.09.2015): A tale of five cities: night time transport infrastructure in global cities
/////////////////////////////////////////////////////////////////////////////////////
The Guardian (24.08.2015): Will the 24-hour tube kill off London's night-bus drama?
Article by Craig Taylor