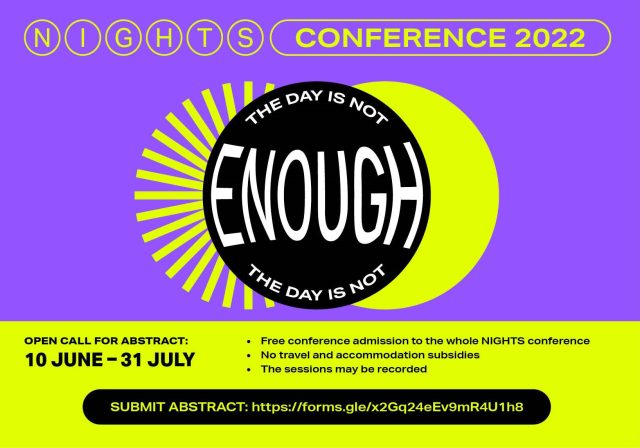 Open Call for Abstracts for Nights Science subconference in Zurich. Topics: all things night.
NIGHT(S)-Science aims to promote know-how transfer between academia and the private and public sector. NIGHT(S)-Science seeks to bring closer together research and practice. Submitted abstracts will be double blind peer-reviewed by our international scientific committees. NIGHT(S)-Science will happen on Friday the 12th of November and participants are invited to stay for the whole conference.
---
Abstract topics of interest, research Studies about:
Nightlife & Wellbeing // Nightlife industry and city planning // History(ies) of nightlife // Ethnography of nightlife spaces (formal/informal) // Nightlife industry: economic insights and perspectives // Ecological transition of the nightlife industry.
---
The Scientific committee consists of the following members: Marie-Avril Berthet, Nikhaela Wicks, Maria Giæver López, Christine Preiser, Jordi Nofre, Manuel Garcia-Ruiz, Carlo Fabian, Will Straw and Jakob F. Schmid (stadtnachacht). Selected papers will be invited to join a special issue for a scientific journal.
---
Deadline: 31 july 2022. The Nights conference will take place from the 10th to the 12th of November 2022 in Zurich Switzerland.
Call for Abstracts
»Download (0,1 MB PDF)