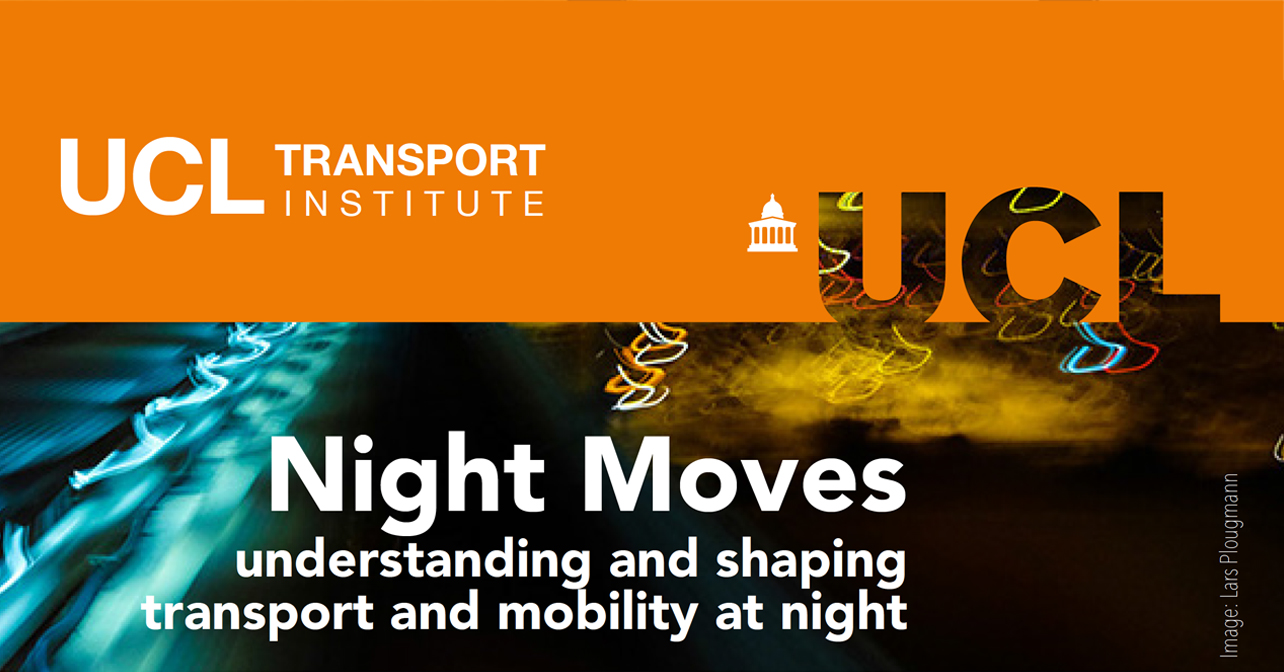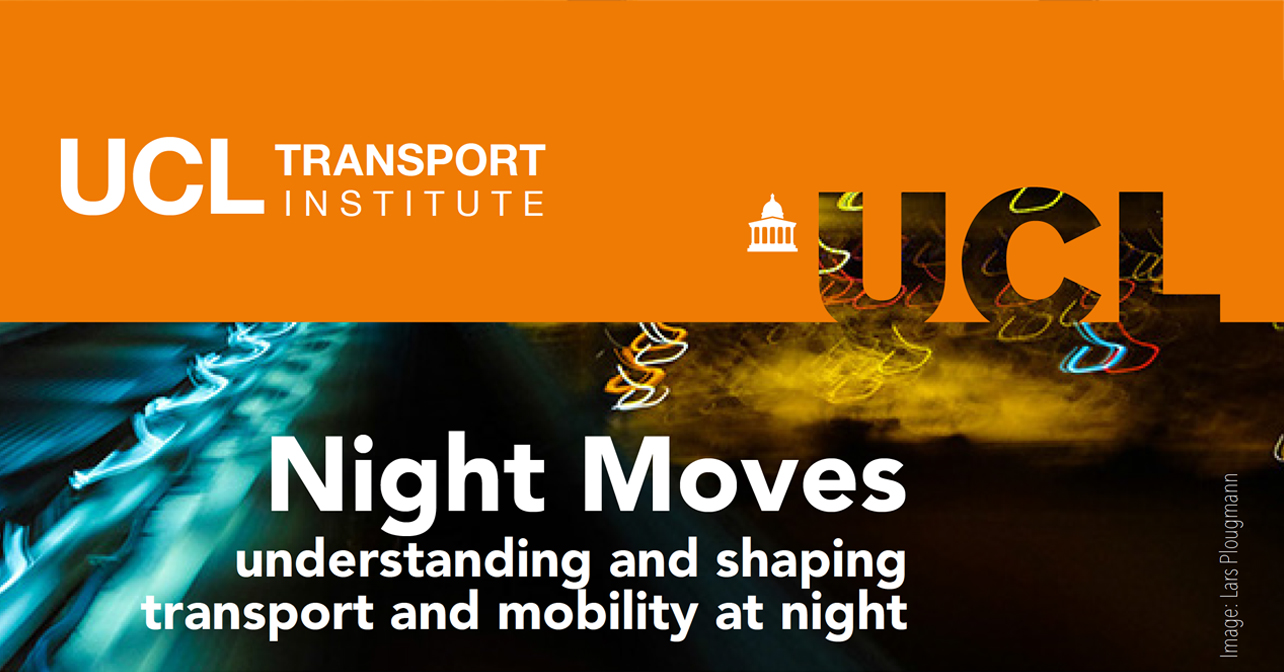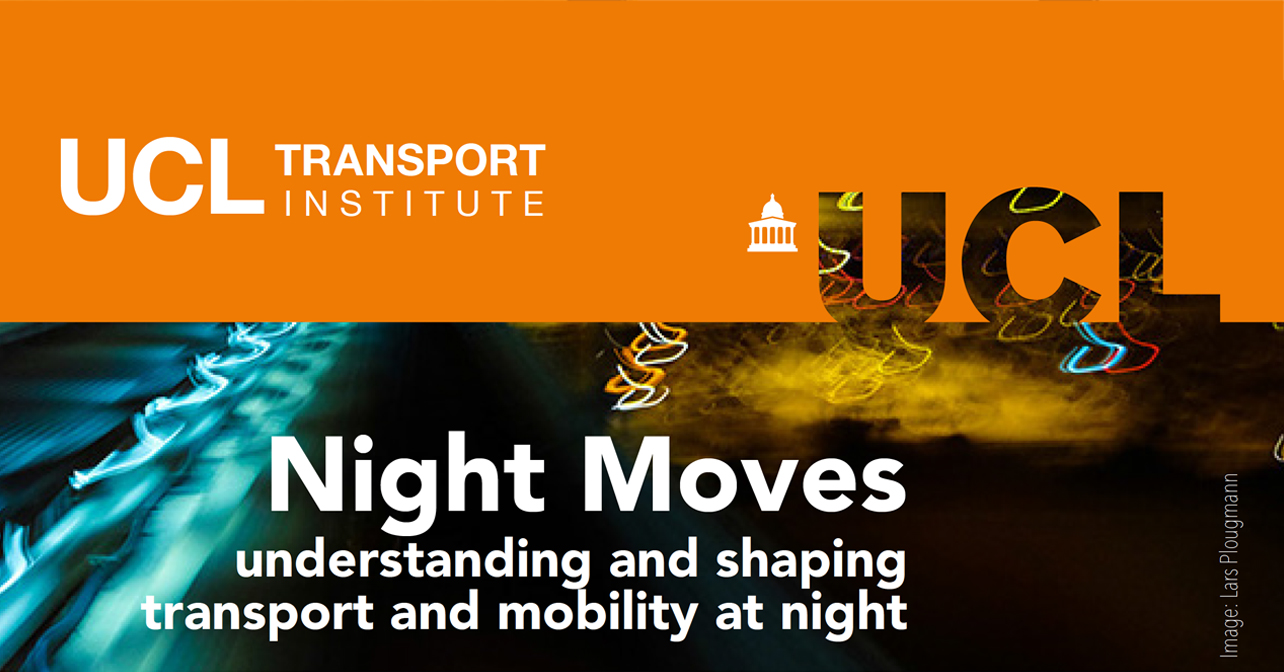 Understanding and shaping transport and mobility at night – Symposium at UCL Transport Institute.
Das Transport Institute des University College London (UCL) veranstaltet unter dem Titel Night Moves ein Symposium zum Thema nächtliche Mobilität und Verkehr. Der offene Call for Paper ist recht breit formuliert.
»We encourage papers that propose mappings for subsections of transport and mobility at night or that look at transport/mobility datasets, methods, or cases through a NTE lens…«
Beiträge (max. 350 Wörter) für die Konferenz können bis zum 05.6.2017 eingereicht werden. Abstracts of up to 350 words can be sent to transport-institute@ucl.ac.uk no later than June 5th, 2017.
www.ucl.ac.uk/transport-institute/Night_Moves_Symposium
Flyer/Call for Paper (english)
»Download (0,3 MB PDF)
/////
www.ucl.ac.uk/transport-institute
/////