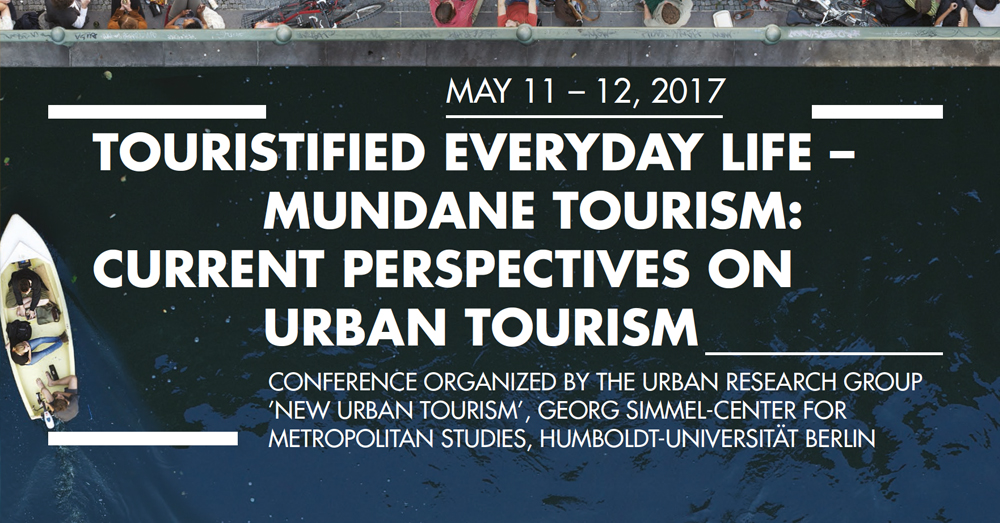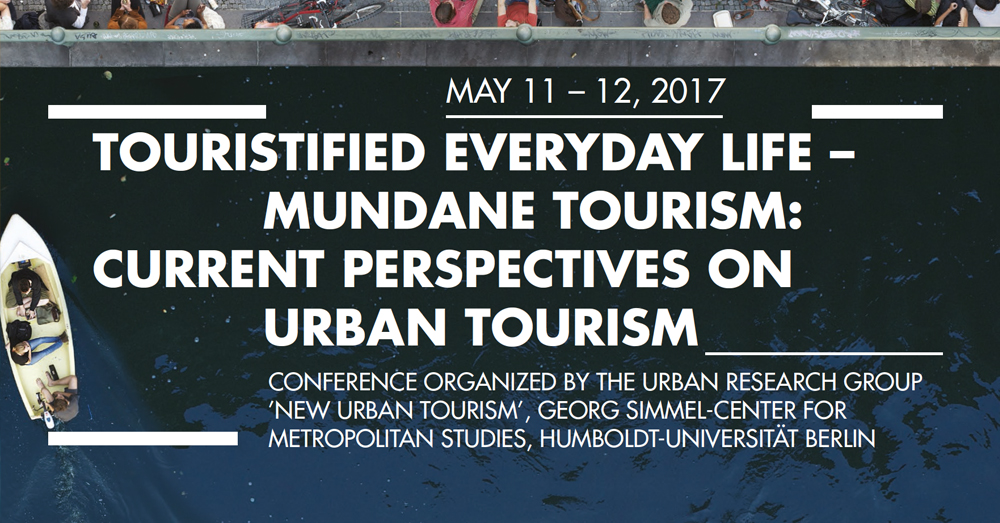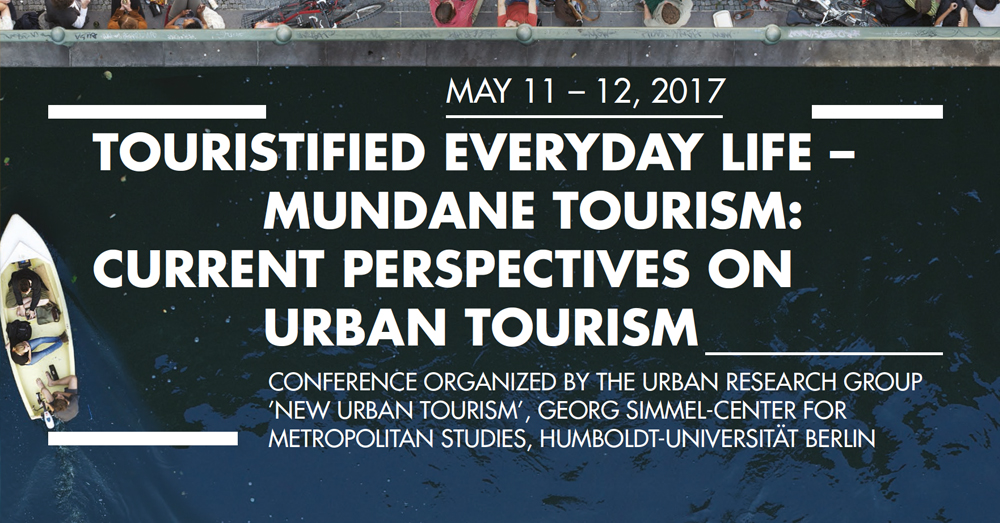 New Urban Tourism and touristified everyday life. Current perspectives on urban tourism.

Die Nachwuchsforschungsgruppe »New Urban Tourism« am Georg-Simmel-Zentrum für Metropolenforschung der Humboldt-Universität zu Berlin veranstaltet Konferenz zum Themenfeld touristifizierter Alltag und alltäglicher Tourismus und möchte damit im Sinnes eines New Urban Tourism neue Perspektiven auf das Stadttouristische aufzeigen.
»Tourism and other forms of mobility have a stronger influence on the urban everyday life than ever before. Current debates indicate that this development inevitably entails conflicts between the various city users. The diverse discussions basically evolve around the intermingling of two categories traditionally treated as opposing in scientific research: 'the everyday' and 'tourism'. The conference addresses the complex and changing entanglement of the city, the everyday and tourism.«
Einige der Beiträge beschäftigen sich fokussiert mit dem Themenfeld Nachtleben als Gegenstand und Konfliktfeld.
Mit dabei sind u.a. Jordi Nofre (New University of Lisbon), Emanuele Giordano (Paul Valéry University – Montpellier) und Adam Eldridge (University of Westminster) mit einem Beitrag zum Thema »Touristification of the urban night: Toward a new research agenda?«. Ebenso gibt es einen Beitrag mit dem Titel »Sharing the city at night« von Andrew Smith und Ilaria Pappalepore (University of Westminster), ein Vortrag zum Thema »Un-governing the night. New urban tourism, Reurbanization and the postpolitical condition in Berlin« (Henning Füller – Humboldt-Universität Berlin) und Nils Grube wird in seinem Beitrag »You are a tourist! Touristifying neighborhoods through performative interventions« ebenfalls mit den Debatten zum Thema Touristifizierung in Berlin auseinandersetzen.
Promising!
Anmeldungen für den Konferenztag am 12. Mai werden bis zum 20. April 2017 erbeten. Es wird eine Teilnahmegebühr von 40 Euro erhoben (ermäßigt 20 Euro).
Die Key-Lecture von Prof. Dr. Jonas Larsen (Roskilde University) am Vorabend ist kostenfrei.
Touristified everyday life – mundane tourism: Current perspectives on urban tourism
11.-12. Mai 2017 – Berlin
Konferenz-Programm
»Download (4,3 MB PDF)
Weitere Informationen
www.newurbantourism.wordpress.com/konferenz/
/////
SN8 (08.11.2016): cfp: New Urban Tourism